GlassWire is a cyber security app that focuses on monitoring your network and a built-in firewall that is tougher than the default Windows Firewall. It is fairly new in the competitive environment of defenders but it has since then earned a reputation of having one of the most reliable services that makes it worth your money.
It runs properly on Windows 7, Windows 8, Windows 10 and Android along with constant updates to keep it running beside the latest software patches from Microsoft. Its endpoint monitoring shows accurate reports and the usage is quite easy to execute.
 What Does GlassWire Do 
GlassWire is mainly an endpoint monitoring program with a firewall that can thoroughly detect threats quickly. Just right after the installment, GlassWire automatically activates, showing you real-time network activity on a bright and colorful motion graph.
If you find a spike in the graph, you can hover your cursor over it wherein it will show you details regarding the hosts or programs that were involved that cause the increase in network activity. It also notifies you when a program is beginning the network. While these notifications may seem to pop up frequently at first, they eventually go away as the system is already used to the GlassWire app. However, if you certainly do not want any notification from the firewall, you can always disable it through the settings.
GlassWire also includes a network time machine which lets you see how much network activity was used while you were away from the keyboard or if you left your PC/server idle. If you ever find a suspicious spike of network activity, you can always click on it to see the history. You will also be able to zoom in to see the specific individual activities within that cluster of network spike.
You may also choose to not log the network activity via the "incognito" mode on the menu tab.
A Bundle of Safety Features for Your System 
While GlassWire's main feature is the endpoint monitoring, overall statistics of network activity, and firewall, it can also be used as an virus scanner, cloned Wi-Fi networks and notification manager. These can be all toggled on or off at an instant through the menu tab.
Firewall 
The one thing that distinguishes most third-party firewalls from Windows Firewall is that they manage which programs can access the network and internet. You may be able to probe Windows Firewall's advanced settings to try to do something similar, but it doesn't offer you much help. Once you activate the Ask to Connect mode, GlassWire takes on program settings. Specifically, it asks you for confirmation of the primary time it sees a program attempting to access the network or internet. While this does not affect any app that have already connected at least one time, it avoids a veritable storm of popups. We high recommend you run GlassWire within the default Click to Stop mode for a short time before enabling Ask to Connect.
Why would you select to stop a program's internet access? One reason would that be because you simply suspect it is malware. To verify that suspicion, or put it to rest, GlassWire allows you to submit the file to VirusTotal, a service that checks submitted apps against quite five dozen antivirus engines and reports what percentage consider the file to be malware. It starts by sending a numeric hash of the file—if VirusTotal has already seen the file you get a rating immediately. If the hash doesn't get results, it submits the whole file for analysis, which may take a couple of minutes. Either way, the resul is a figure like "0/68," which suggests that out of 68 different antivirus engines, none found the file to be malicious.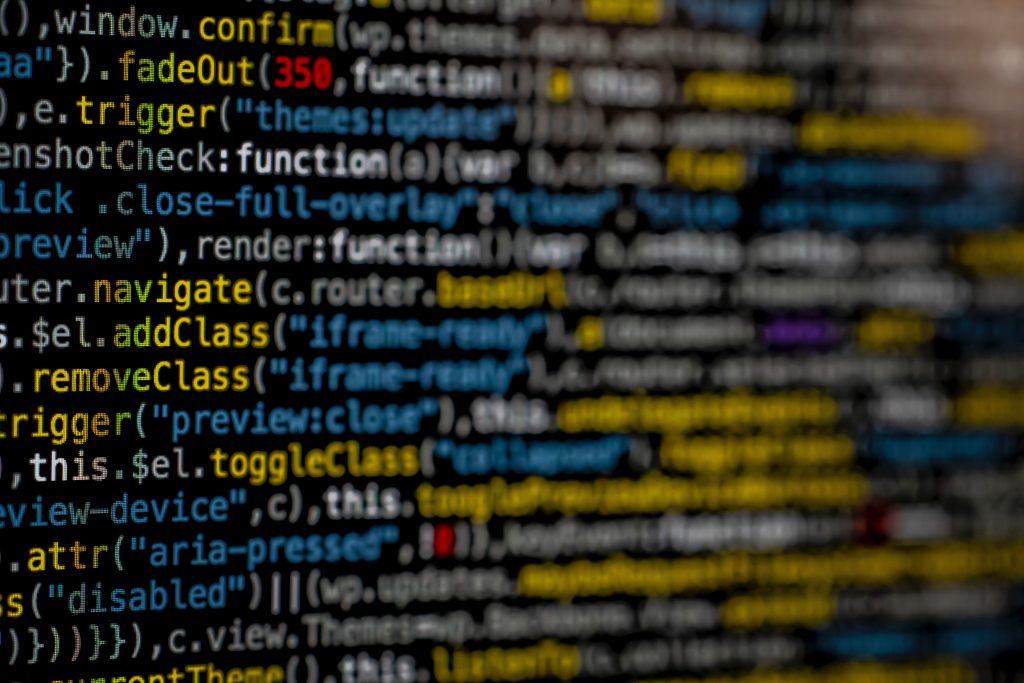 In other features, clicking the Firewall tab brings up an inventory of apps and their network traffic, including a mini-graph of recent traffic. It does not appear as if it, but the particular firewall functionality comes from Windows Firewall. GlassWire just interacts with the built-in firewall to handle program control and report on activity. The program's developers reasoned that creating use of existing technology was better than disabling it and bolting on a separate firewall the way ZoneAlarm, Comodo Firewall and others.
We appreciate having the ability to regulate the Windows Firewall without having to completely remove it. In GlassWire's default mode, clicking the fire icon next to any program puts it on the block list. You can also set them based on network traffic if you would like. Doing so will not change the unblocked or blocked status of known apps; it just prevents all connections until you finish the blocking mode.
Before you get to manage the VirusTotal feature, you may want to enter settings and comply with the VirusTotal terms of service. There is also a choice to analyze every app when it first exhibits network activity. The settings page does warn that the automated analysis might be a drag if you've got a limited data plan.
VirusTotal 
Let us shed light on the virus scanner first. GlassWire calls it the VirusTotal program. Technically, it is not an antivirus software but it does help in thoroughly nitpicking out suspicious applications and programs that may store or produce malicious software within your computer or server.
VirusTotal will check any network related apps or processes for malware and report its rating back within the GlassWire UI. Although, if you do prefer to only check files manually,  you can always disable the GlassWire automatic scanner, although there is no issue regarding the auto mode anyway.
Evil Twin Detection 
Another program within GlassWire is called Evil Twin Detection. This feature protects business and residential networks from malicious cloned WiFi networks.
If a replacement – just like your current WiFi network – is detected with an equivalent name  because of the network you are connected to, GlassWire will let out a warning; especially if your current WiFi network loses its password and becomes exposed to the general public.
Internet of Things 
Clicking the icon of the item brings up a page that lists all Internet of Things devices on your network. Initially, you will get to click Scan, and you will also configure it to scan the network periodically. If you're using the free edition, it reports what percentage devices it found, but notes that you simply must purchase a paid edition to ascertain the small print.
GlassWire reports the name of the device, when available,  and therefore the network to which it's connected. It reports when it first discovers the device and lists its IP and MAC addresses. Those that are network savvy can use the IP and MAC addresses to spot unknown devices and click on it to feature an identifying label. There's also a choice to see a complete network name of connected devices instead of just the IP address. For instance, a smart TV showed up as viziocastdisplay.attlocal.net.
Like Bitdefender Home Scanner, GlassWire remembers any labels you enter on subsequent scans. But the Bitdefender product goes farther, checking the network and devices for security problems and vulnerabilities. The network scanner built into Avast Free Antivirus also reports on security problems.  you will find similar network security scanning as a component in Reason Core Security and ESET Internet Security.
Other Advanced Features 
To see and configure the various network-related events that GlassWire can monitor, open the Settings window and choose Security. Here you see thirteen settings, most of which are enabled by default. In each case, you may either switch notifications on or off and choose whether it displays a desktop notification or simply puts the data on the Alerts tab. The items Monitor has a further setting; you will choose notification just for new devices that connect by default or get an alert for each device that joins or leaves the network.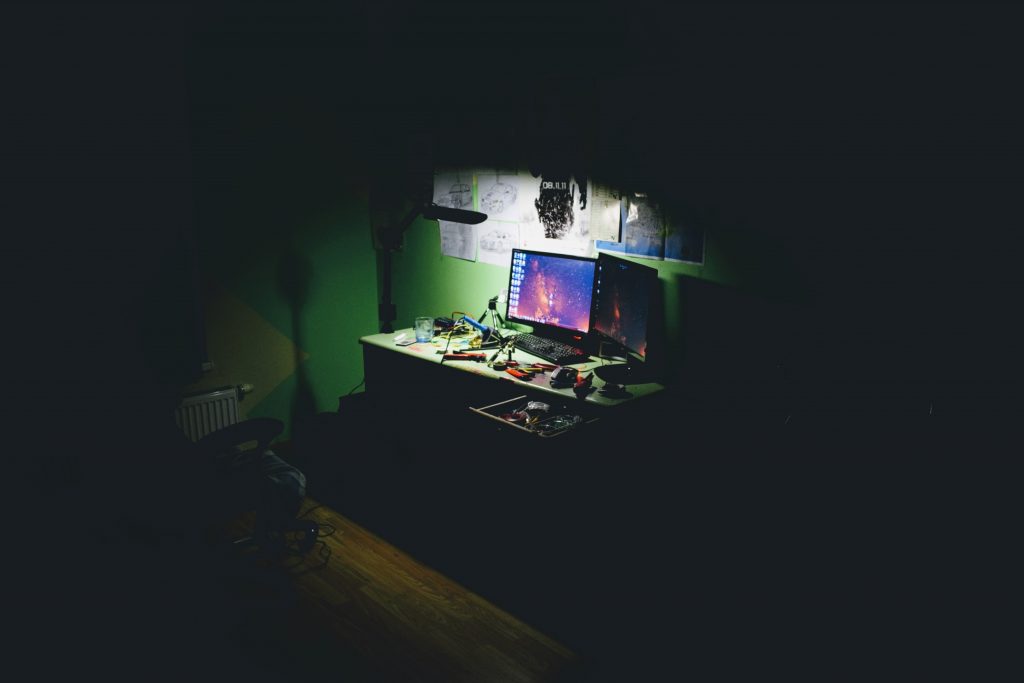 By default, GlassWire notifies you when a replacement device joins the network, when a program first connects, when an app connects to a suspicious host, and when a GlassWire remote session starts. It also warns of changes to the HOSTS file, networking drivers, applications, and proxy settings.
Out of the box, several other notifications aren't enabled. You will need to set its changes of the DNS settings and disconnection of your internet connection. If you enable the Wi-Fi Evil Twin alert, it warns when your device encounters a hotspot trying to masquerade as something safe. GlassWire can warn if it detects ARP spoofing, a security threat that has the ability to modify your network traffic. Finally, GlassWire reports a summary of activity that happened while your system was idle.
Free vs Paid Version 
Normally, anybody would want to go with a free edition of a premium program. However, the features are limited and there only a few days before the developer starts asking you to pay. The only reason you would want to go with the free edition is if you want to check out the general functionality of GlassWire: how it scans network activity and verify for overusage. But other than than, there is nothing more to do since it is nothing more than just a demonstration.
As for the paid version, you get everything that is provided from GlassWire: from its remarkable Firewall to its reliable advanced features that keep network management a breeze.
While GlassWire may be great as a log for all network and internet activities in your server, it does not come as a one-time fee. Instead. You will be asked to pay per month, depending on the plan that you decided. Is it quite expensive? Unless you are a major company with a large number of employees,  no, and it keeps things in check. But, if you are a small business, it will take a toll on your expenditures if you cannot manage everything else right; go with AVG instead or the pre-built Windows Defender although do not be surprised by its huge number of lacking features compared to GlassWire.
What Users Have to Say 
Fortunately, GlassWire is anything but underwhelming. A handful of users gave word about their experience with the firewall app. The reviews are based on users from G2.
Chathuri J is a university undergraduate that manages a small business as part time. GlassWire has helped him utilize his network consumption for better management. "This is related to my experience in using a previous version of GlassWire. I mostly used the software to moderate the data usage by different apps and background processes in my computer. The software provides a firewall that can block certain processes from using data packages. Further it shows the amount of the data amount been used by each process. These two features helped me to recognize the processes that drain my data packages and block them. Apart from these two features, GlassWire provides comprehensive visualizations of your network usage. This helps to identify the peak time of data usage and if mobile data or WiFi was used for those usages."
Felipe Glauber Lima R described GlassWire perfectly as a sustainable software that is good and easy to use for him and his mid-range number of 20 to 100 marketing employees: "GlassWire has one feature I've never seen before: a mini viewer available over my desktop apps. The firewall works great and seamlessly on Windows. The Elite edition allows me monitor unlimited remote clients, which is another unique function. The log of data is one of the biggest ones. It keeps an year of traffic, apps updates and consumption by protocol data. I used to pay for antivirus, but they never permitted me to know when my connection is being used by third-party apps. Now, with GlassWire only, I know and can investigate inappropriate use of my bandwidth by unknown sources. For streamers, it's a key tool. Well, I need to highlight the visuals. GlassWire is beautifully developed and comes with good skins options."
Generally, a lot of users are more than satisfied with how GlassWire performs. Not only does it do a good job at spotting peak times of network usage, it gives users an idea on what to do with them. Utility is key for GlassWire and it certainly assists you in making sure you are using resources smartly.
The Cons of GlassWire 
Of course, not all software are perfect. GlassWire – while it may seem like peak performance for endpoint monitoring – presents itself with a flurry of flaws but nothing big.
The primary con is the payment. We already discussed about this earlier but nobody in the world likes to pay something monthly alongside utilitiy bills for the house or building. While this is nothing new, there are some competitors that offer a lifetime subscription to their service.
GlassWire also does not have an eye for certain details too such as the option to choose between Mbps or Kbps. Another is having no integration between the Windows version and the Android app. That means you will not be able to manage your phone's network activity on your PC and vice-versa in real time.
For gamers, GlassWire is not quite ideal to have it run in your background. It eats up a chunk of Memory, causing some frame issues while playing your favorite game – which is a huge deal if you are the competitive gamer type.
Additionally, another GlassWire flaw is "not being able to block programs from connecting to some IP addresses or subscribing to known lists of IPs," according to Chief Executive Officer Chris W. What he means is that GlassWire is beyond its control when it comes to particular programs reaching out to any of your existing IPs in the network.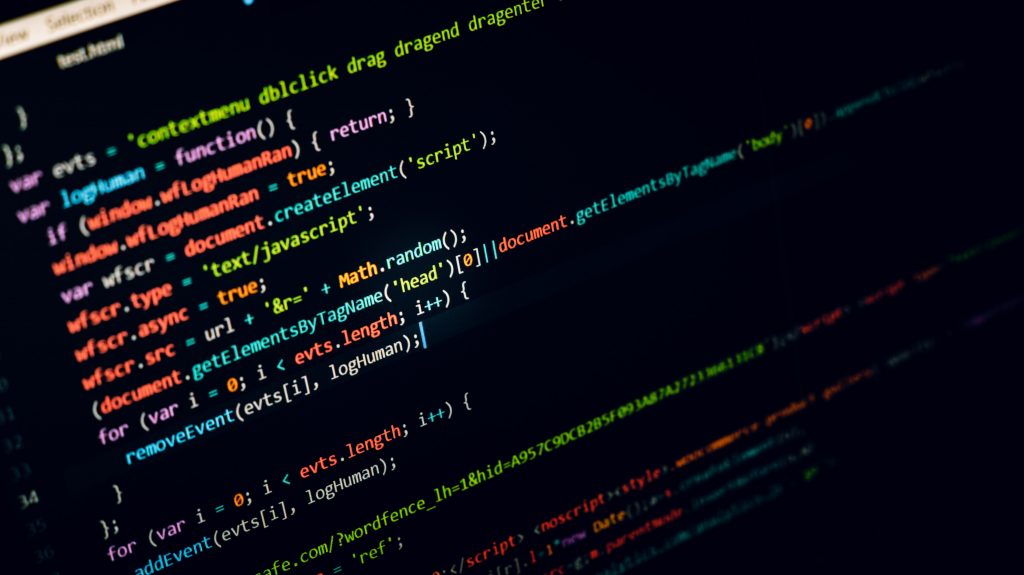 Quite frankly, GlassWire is not beginner-friendly at all. While many users say it is simple and easy, that is because they were used to network management-based software before. The problem with this firewall protector is that there is minimal descriptions on what a lot of its major features do – a nightmare for beginners, but a simpler way to navigate for the experienced users. Especially with the likes of Incognito Mode and Ask to Connect, you are left to wonder what they truly do. Most of the time you won't ever notice what their real purpose is until you read about them online in a forum from a personal review.
Just like what we discussed earlier, GlassWire is also not ideal for you if you are just starting a business. It only shows its true potential when you finally have a handful of employees with you. Even then, since it is a Firewall and Security software, expect it to slow down your devices' internet speed although not that drastic.
Fortunately, all of these problems are mitigated by GlassWire's consistent performance that not a lot of similar programs can do.
 GlassWire Recap 
If you want a summary of everything we wrote down about GlassWire, you can read down below.
GlassWire is an extensive firewall and network monitoring software for your internet and network privacy and security. The visual firewall shows you the present and former Windows PC activities on your network through the network monitoring graph. It breaks down all of your network activities consistent with network traffic types, IP/Hosts, or apps. This functionality streamlines analysis and detects malware, suspicious-behaving apps, spyware, and bandwidth hogs therefore the firewall feature can block the connections immediately.
GlassWire monitors for any network-related changes and warns you if there is anything unusual (like suspicious events) which may indicate malware. Monitoring also covers other PCs on your network even from afar.  It sends you alerts when unknown devices hook up with your WiFi (so you can block them immediately) or if you re-evaluate your data limits. The mini graph is open on your desktop to offer you a fast view of your network security status and alerts you without you having to open the app.
GlassWire gives you end-to-end protection for your network activity, bandwidth usage, and WiFi connections. Downloading the software is free. It also features different protections like monitoring more PCs and remote connections, and accessing older histories, you would like to upgrade to its premium version. The tool is employed on Windows PCs and Android devices.
GlassWire features a built-in firewall to watch and secure your network. Individuals and organizations can use the software to feature more layer of security against malware, spyware and bandwidth hogs.
GlassWire offers a visible network monitoring employing a graph. It shows users previous and current network activity. The firewall program also interacts with the graph to ascertain which applications are initiating ingoing and outgoing bandwidth to form sure you've got complete visibility. The network activity also can be weakened into types.
GlassWire allows you to know if there is anything new or suspicious in your computer or network so you can dispose them right away. It also offers an array of network security tools like app information change detection, system file change detection, ARP spoofing, and device list change detection.
GlassWire makes sure you are updated of any network changes without being distracted with annoying pop-ups. The alerts briefly appear and disappear within the background. The program then "snoozes" it to prevent getting alerts for twenty-four hours or disable alerts if you would like to watch activity on your own.
GlassWire monitors the bandwidth of the pc or server where it's installed so you should be able to keep track of your bandwidth usage on a daily, weekly and monthly basis. This feature informs you ways on how to utilize your bandwidth by seeing which apps are consuming the foremost traffic.
GlassWire enables you to watch remote servers for web, VoIP, business and gaming apps on your local computer through its remote access feature. This shows you new network activities and security alerts a bit like on your local computer even when you're away.
With all these features, it is no wonder why GlassWire Firewall is highly praised among tech critics and users. GlassWire will definitely assist you in managing your network better and help you defend against malicious attacks more efficiently.